Lujack's North Auto Plaza is well known in the Davenport as one of the top car dealers in the area. With over forty years in the automotive industry and over 1,200 employees, Lujack's North Auto Plaza is proud to be a leader in the Davenport and surrounding areas. Lujack's North Auto Plaza has helped establish their role as communal leader by doing more than just ingraining themselves as an upstanding business. Giving back to the community we serve is one of the foundational pillars in which we have built our company on and will continue to do so.
        Our 'Driven to Give' campaign was designed for this reason; to help encompass all of the ways we give back to our communities. We are 'driven' to give; from our Red Carpet events to sponsorships and donations, it all comes back to doing the "right" thing. This generosity through philanthropy has touched countless lives and Gurley Leep Automotive looks forward to continuing this year after year.
Foundations of St. Joseph County, IN:
Community reaches further than the city or cities that you reside in. Supporting our community means helping those right in our back yards as well. Our contributions to St. Joseph County regional foundations & organizations help us not only support as many people as possible; but to help those people in our back yard first. There are people who need help all over the world and we want to help them all. However, if we don't help the people of our own neighborhoods & communities first; our reach cannot grow. This is why we help with contributions to events like the Women's Care Center Luxury Bingo Night and the Michiana RMHC Men in Kilts Awareness Fundraiser.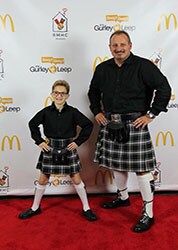 School City of Mishawaka, Penn Harris Madison, Elkhart Community Schools, & South Bend Community School Corporation:
The schools in all of our communities are responsible for more than teaching young minds; they are teaching the future leaders of our community. Contributions are what help 'drive' events like gala dinners, 5k run/walk events and community luncheons each year. Consider joining us the next time you hear about community fundraising events like the Northern Indiana Student Hunger Drive; it is our goal to help tomorrow's leaders in every way possible!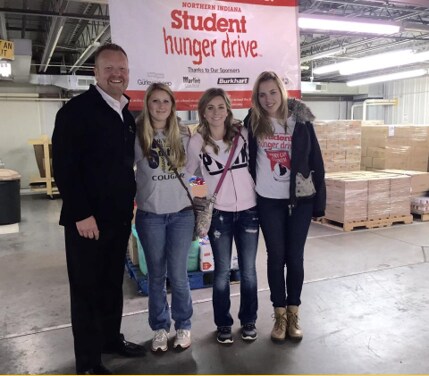 Local Facilities & Foundations:
Some of the most impactful organizations in our community have been prospering in the Michiana area for years and years. Some of these facilities and organizations though, would fight to develop and succeed without help from the people and organizations within our communities. Charitable contributions through fundraising and awareness events like the annual Great Logan Nose-On & the Kelly Cares Foundation Clover Golf Outing often times are what help make the difference. These events do more than just fundraising; they are awareness raising.